Here we see Deutsche Bundesbahn Br 003 088-2 in Friedrichshafen on Lake Constance on her last weekend in service. With the change to the summer schedule June 1st. 1973 they were replaced with a "Stinkbock" and taken out of service. Originally used in Northern Germany they lived out their life on the passenger runs to Ulm.
003 088 was one of the last three in service with the Deutsche Bundesbahn.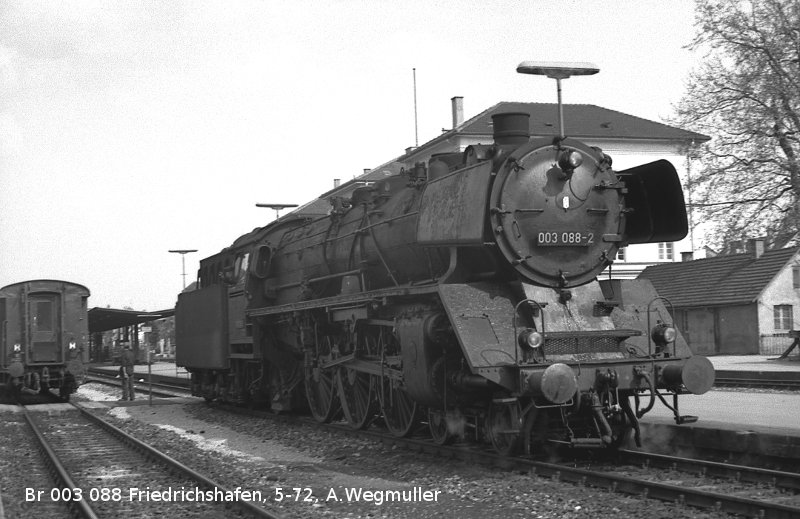 One of the last 03 in service.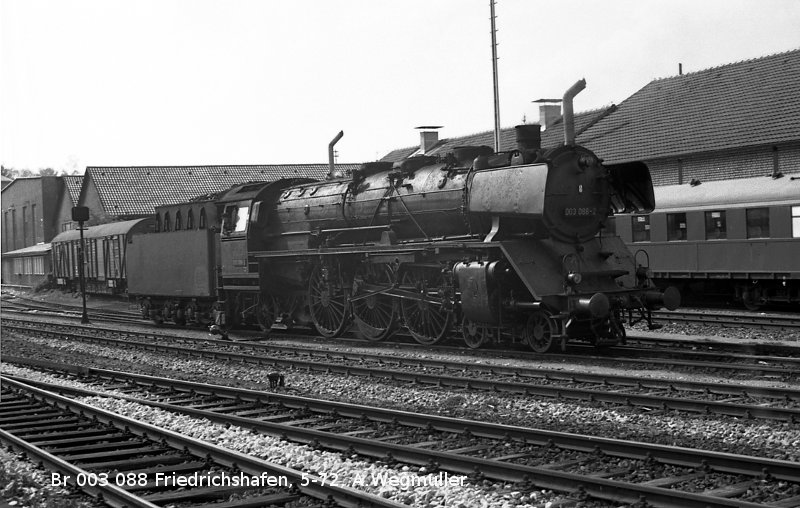 All pictures: Andy Wegmuller