Here we see Deutsche Bundesbahn Br 003 088-2 in Friedrichshafen on Lake Constance on her last weekend in service. With the change to the summer schedule June 1st. 1972 they were replaced with a "Stinkbock" and taken out of service. Originally used in Northern Germany they lived out their life on passenger runs to Ulm.
003 088 was one of the last three in service with the Deutsche Bundesbahn.


Early in the morning we took the train from Friedrichshafen to Ulm and back in the afternoon.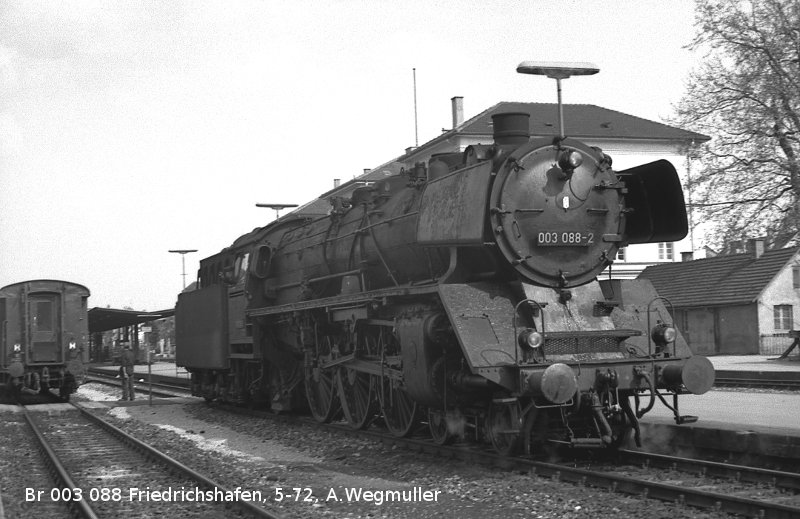 One of the last three in service.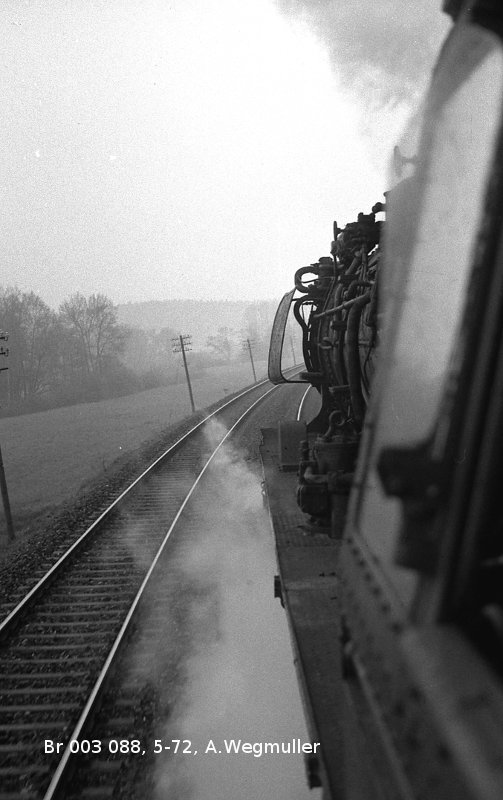 Luck had it, the driver was retiring and he invited us for a ride in the cab to Ravensburg.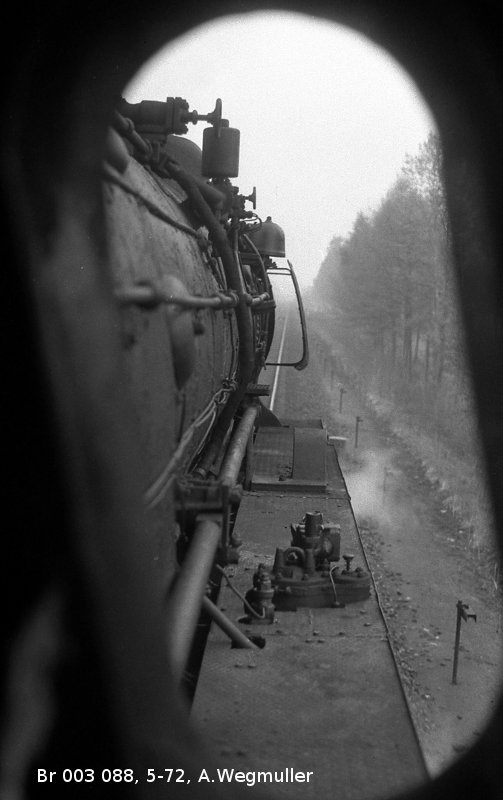 He let it go to 110 km/h, everything was shaking, one had to hold on.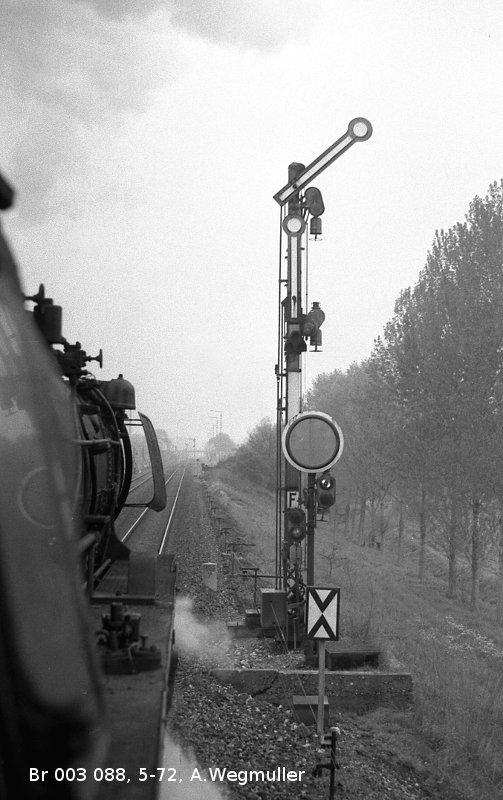 The fire man called out all signals and the master repeated.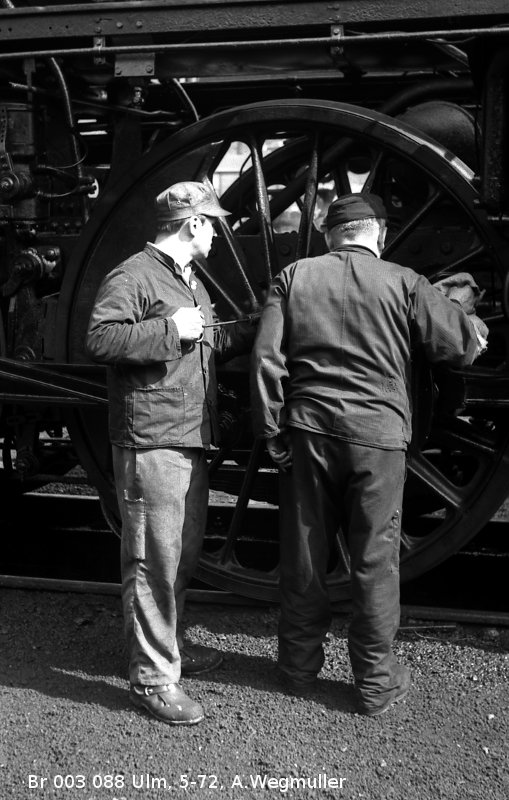 Master and fire man are servicing the engine after arrival in Ulm.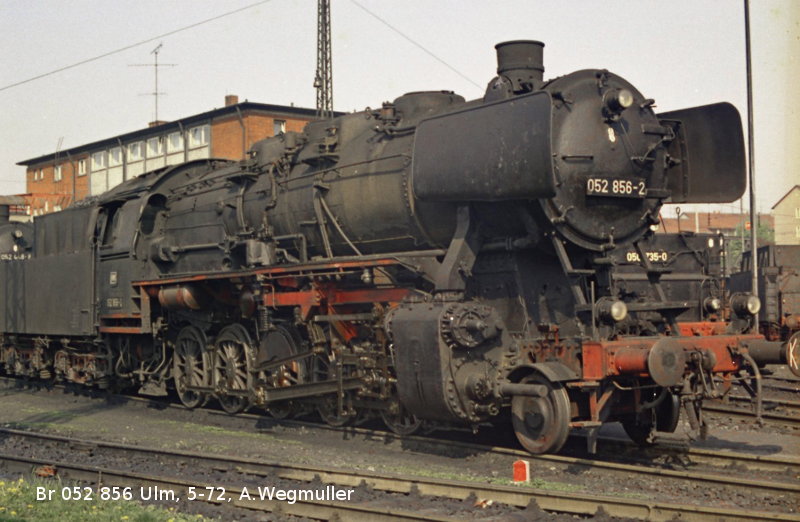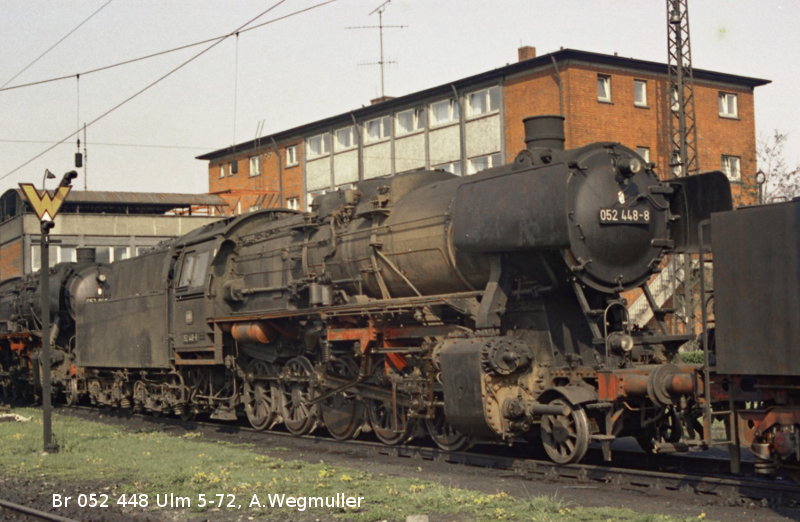 We looked around the engine shed and then went back to to Station to catch our train back to Friedrichshafen.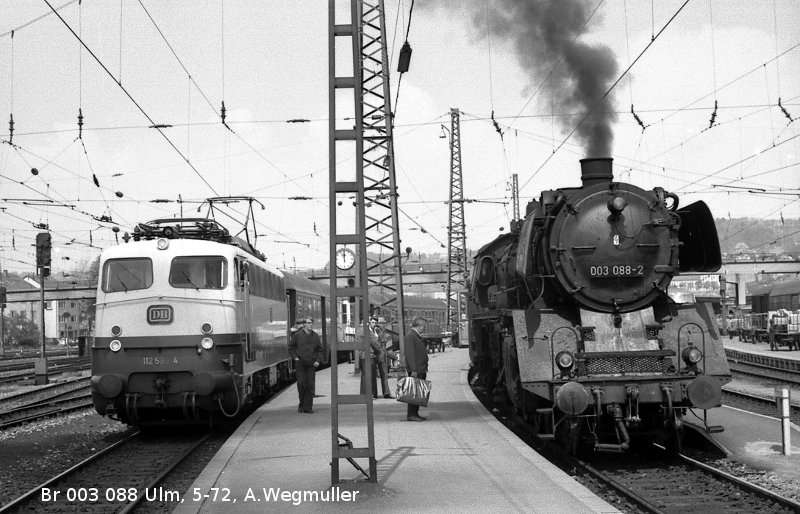 Old meets new in Ulm.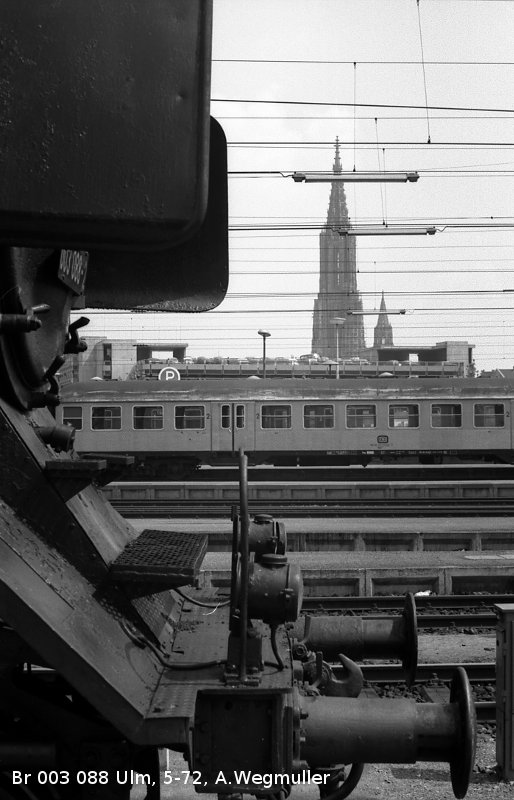 Ulm's Cathedral makes a nice back ground.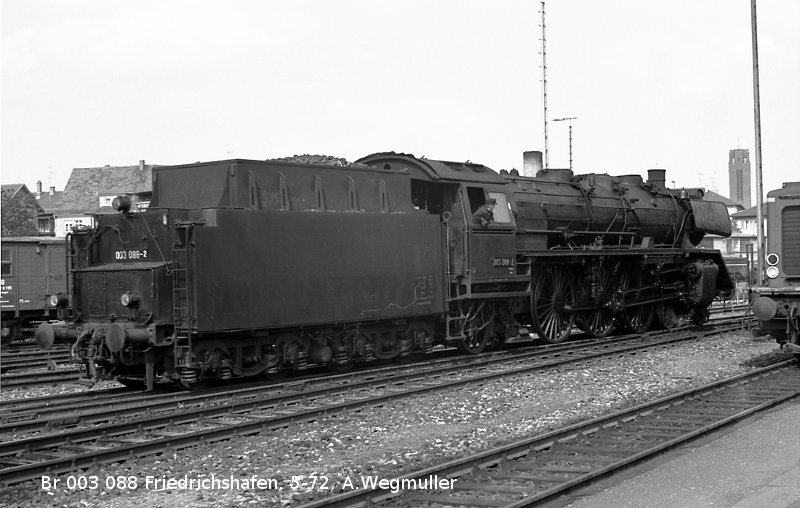 Back in Friedrichshafen the Engine was uncoupled and put away for good.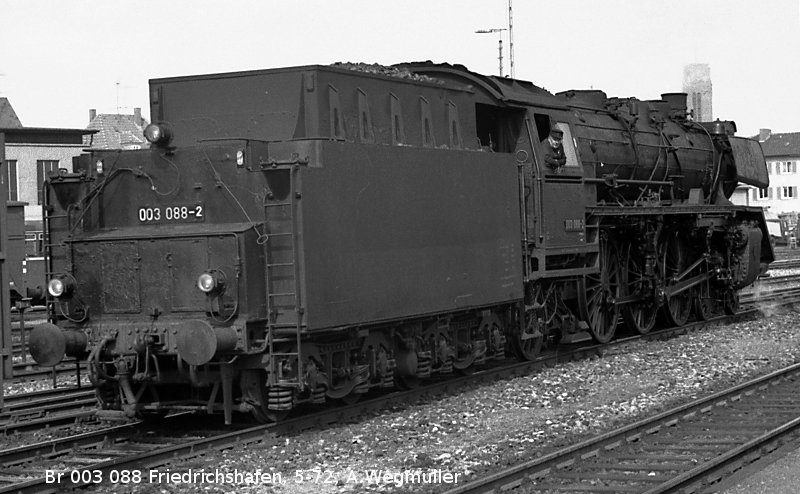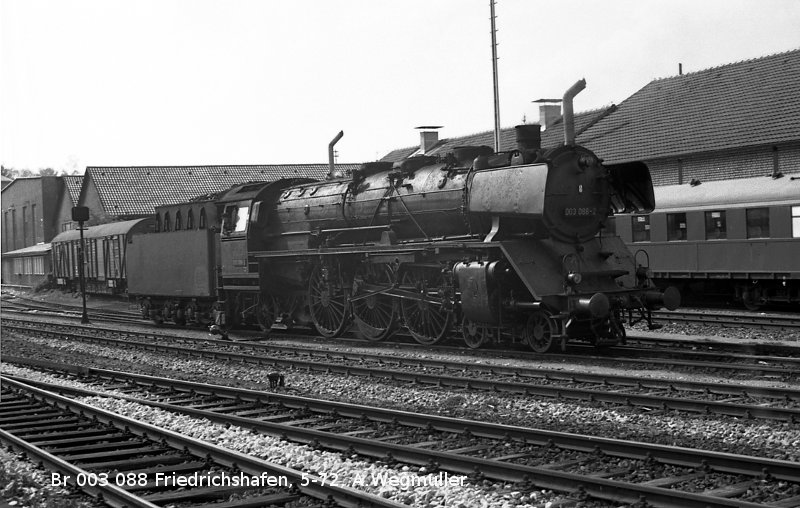 This was a good day rail-fanning.

All pictures: Andy Wegmuller