BC Rail #3607 a General Electric B30-7 in Lilloeet.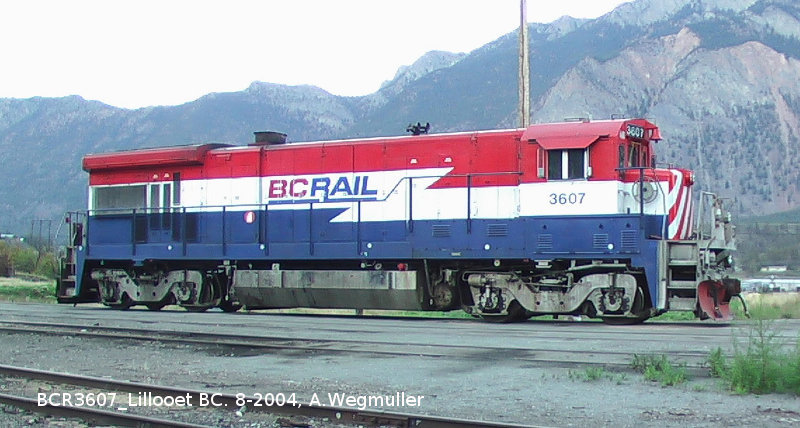 There were only two BC Rail engines to be painted with the lightning bolt.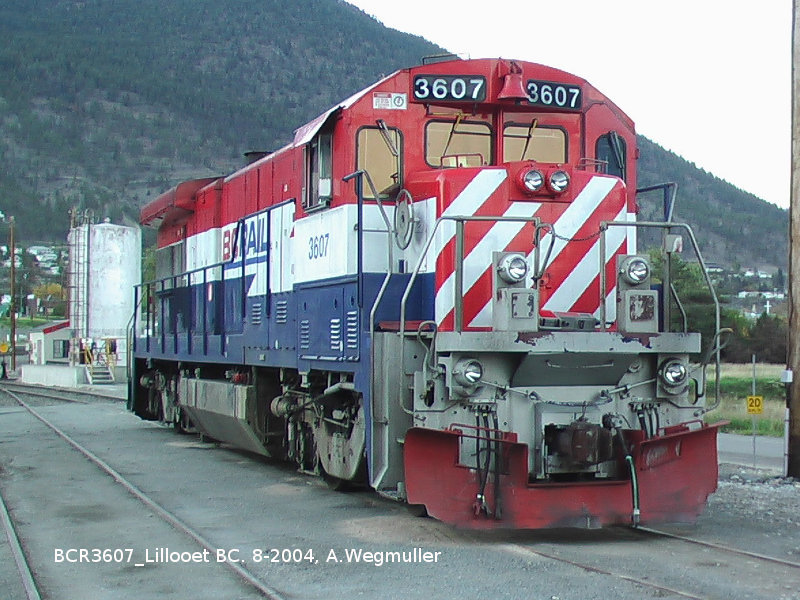 This engine was originally ATSF #7490, painted R_W_B in July 1996.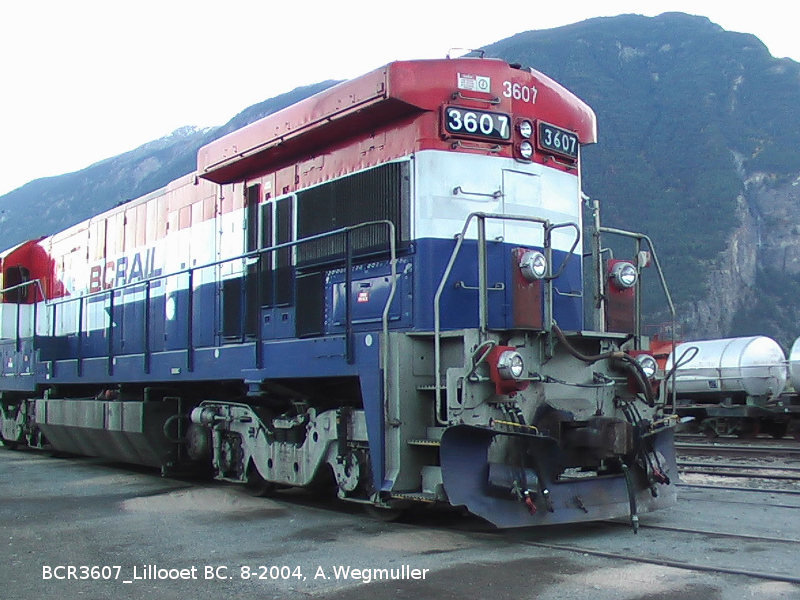 Back end had a snow plow and ditch lights for long hood forward operation.

Heated windows were installed by BC Rail.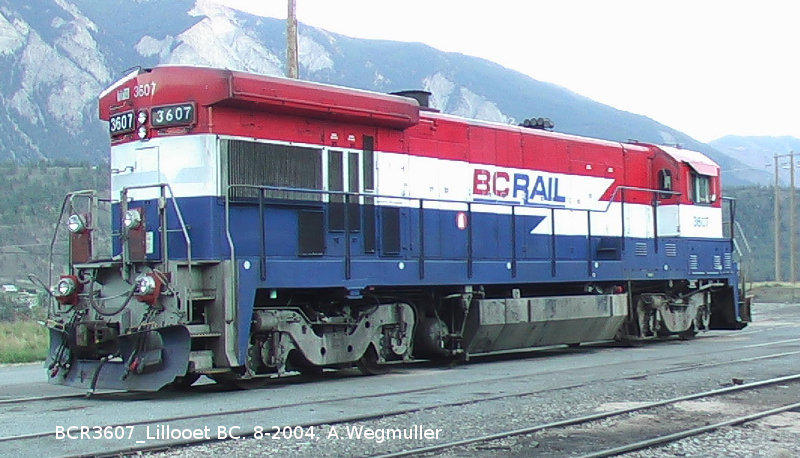 On that day it was assigned the Lillooet switcher, going north to Koster.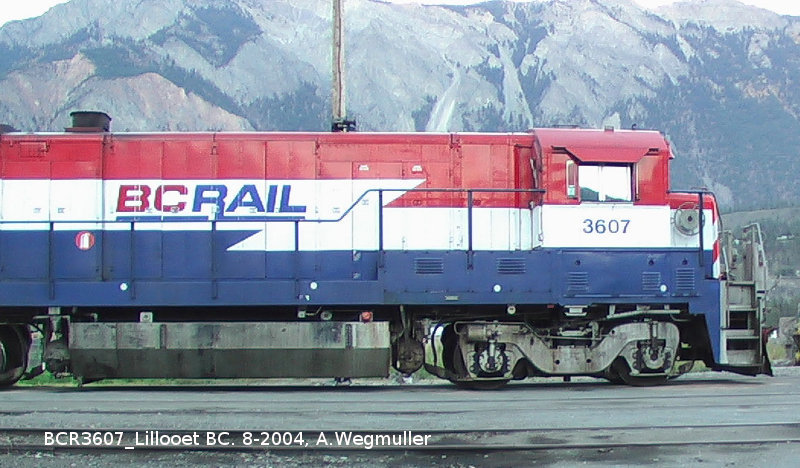 Shows the white ligtning bolt.

Pictures: Andy Wegmuller