Models in HO scale of the Pacific Great Eastern Railway.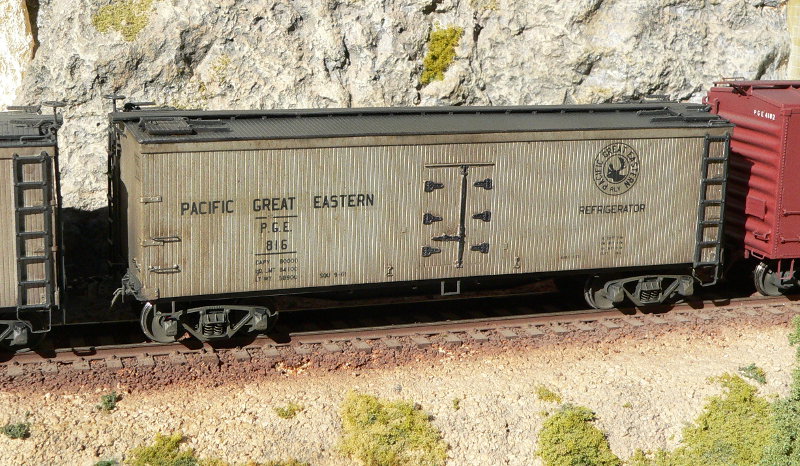 PGE 816 is from a series of reefers that were bought second hand.
Westerfield has a kit that maches them, #6002 is the number.

PGE 4182 is from a series of boxcars built by NSC. No decent commercial model is available.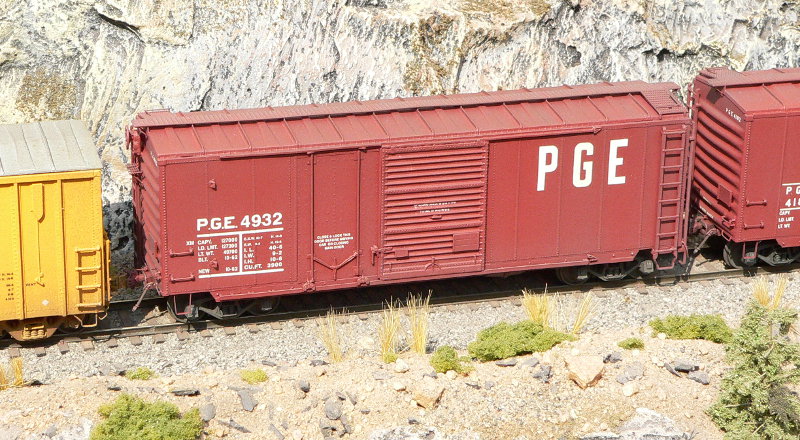 PGE 4932 is a double door boxcar built by NSC. No commercial model is avaliable.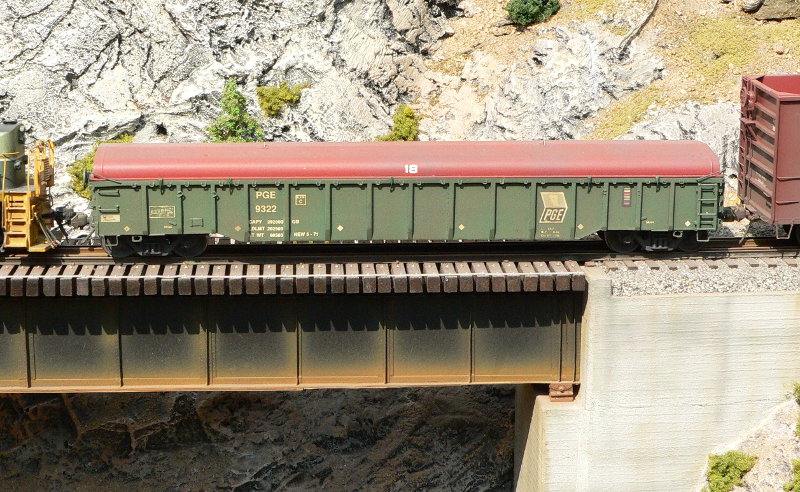 PGE 9322 Gondola for the transport of copper ore.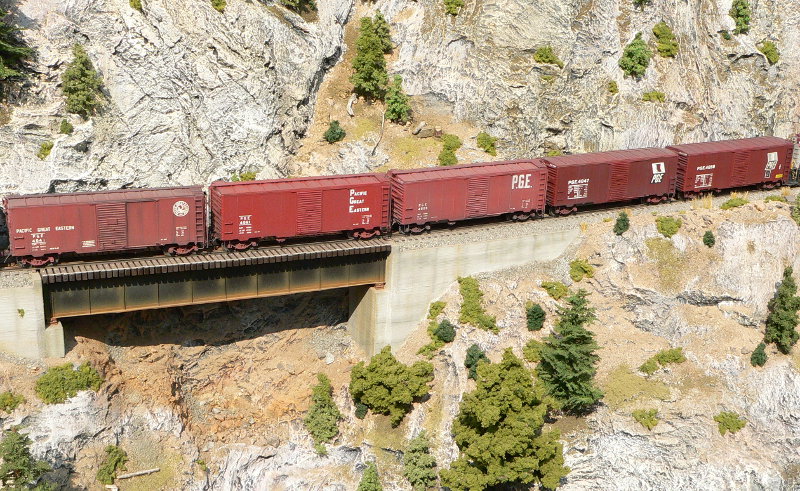 PGE 40ft. box cars in the 4000 series with all the different logos.
Intrermountan has a kit that correctly matches them.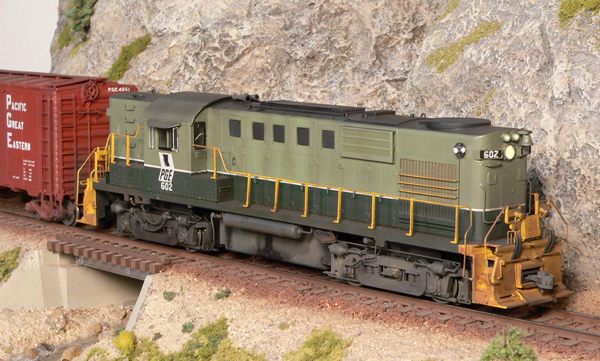 PGE 602 is an RS18 from Life Like with some modifications.

All pictures and models by Andy Wegmuller